There are many animals around the world that are classed by the International Union for Conservation of Nature (IUCN) as 'critically endangered'.
In fact, the IUCN Red List of Threatened Species featured 5,107 different 'critically endangered' animals in 2016. Only 18 years earlier, in 1998, that number stood at 1,102. Due to climate change and a number of other environmental factors, it's unfortunate but safe to say that the number is only going to keep increasing if we don't make big changes.
Here at Bristol Aquarium, we are determined to help conserve marine life in whichever ways we can. Our own captive breeding conservation efforts help ease the pressure on wild populations whilst allowing more research to be done.
Here we have looked into some of the many endangered and threatened species that you can see face-to-fin right here at Bristol Aquarium.
Phantasmal Poison Dart Frogs
The IUCN Red List found that 41% of amphibians are now classed as threatened. Believed to be some of the most toxic amphibians in the world, the phantasmal poison dart frog is considered to be 'near threatened' by the World Conservation Union.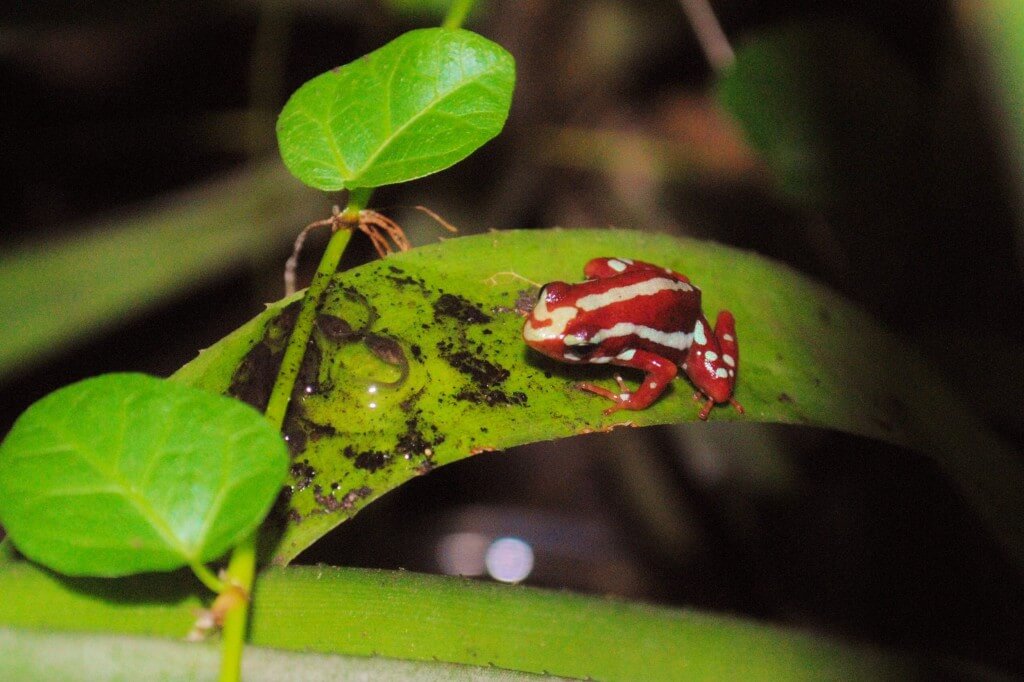 Phantasmal poison dart frogs hail from the tropical rainforests of South America, being found in only seven locations in a 2,000-square-mile area in Ecuador.
Fun fact: Phantasmal poison dart frogs develop their toxicity through a diet of poisonous ants and small insects.
Thornback Rays
Although thornback rays might be the most common type of ray found in UK waters, they are still considered to be 'near threatened' in the wild.
Growing up to 1.2 metres in length, the thornback ray is named after the prickles that cover its upper body. Found around the UK in sandy seabeds, the ray will mostly feed on crustaceans.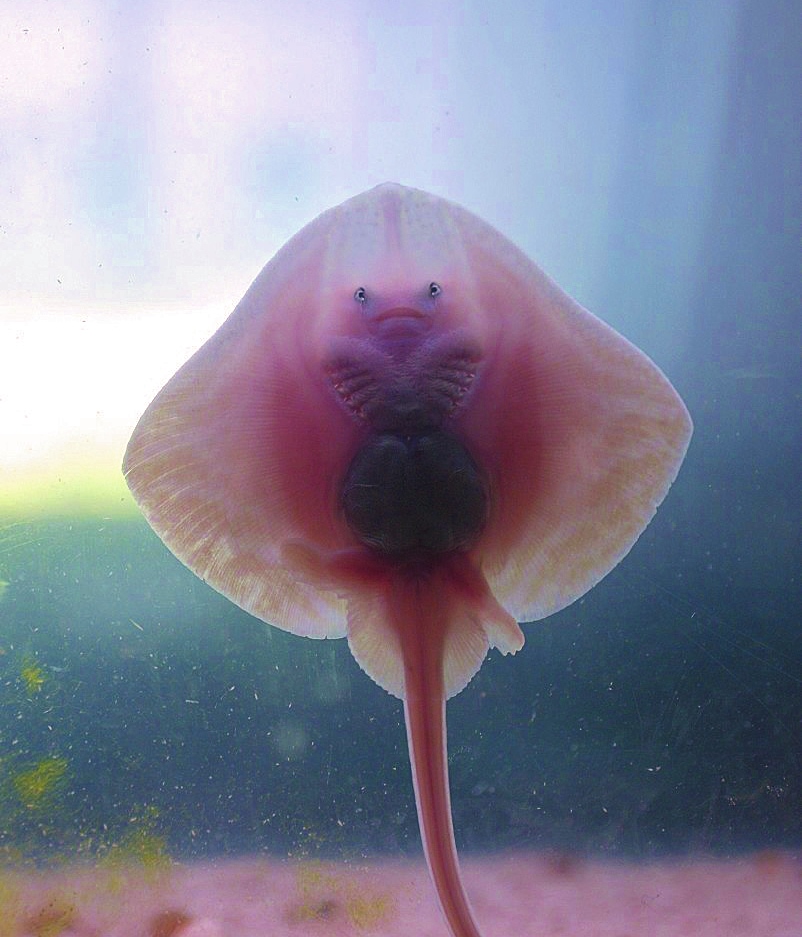 At the beginning of 2016, a sextet of thornback rays were born at Bristol Aquarium and have been thriving ever since. You can 'sea' them for yourself at the Bay of Rays display.
Lined Seahorses
Seahorses are under regular threat due to pollution, global warming, and the souvenir trade. It is expected that more than 20 million seahorses die every year.
Lined seahorses are classed as 'vulnerable' due to their use in many Chinese medicines. Over the Easter holidays, we successfully bred a herd of around 70 Lined Seahorses as part of our ongoing captive-breeding programme.
Smooth-Hound Sharks
Smooth-hound sharks are often found in the Atlantic Ocean, where they can grow up to 200cm long. These sharks often get caught up in fishing nets, and are therefore regarded as 'vulnerable' by the IUCN.
You'll often see smooth-hound sharks in large numbers, similar to a pack of dogs, which is where they got the hound aspect of their name from. You can see our smooth-hound sharks in native display, read more about our Sharks from Around the World.
Coral Reefs
Coral reefs are important living areas for marine life and are some of the most diverse underwater ecosystems in the world.
Coral reefs are severely endangered, with the IUCN reporting that 33% of reef-building corals are now under threat primarily because of climate change. With 25% of all marine life calling coral reefs home, it's vital that we all work together to help look after these organisms.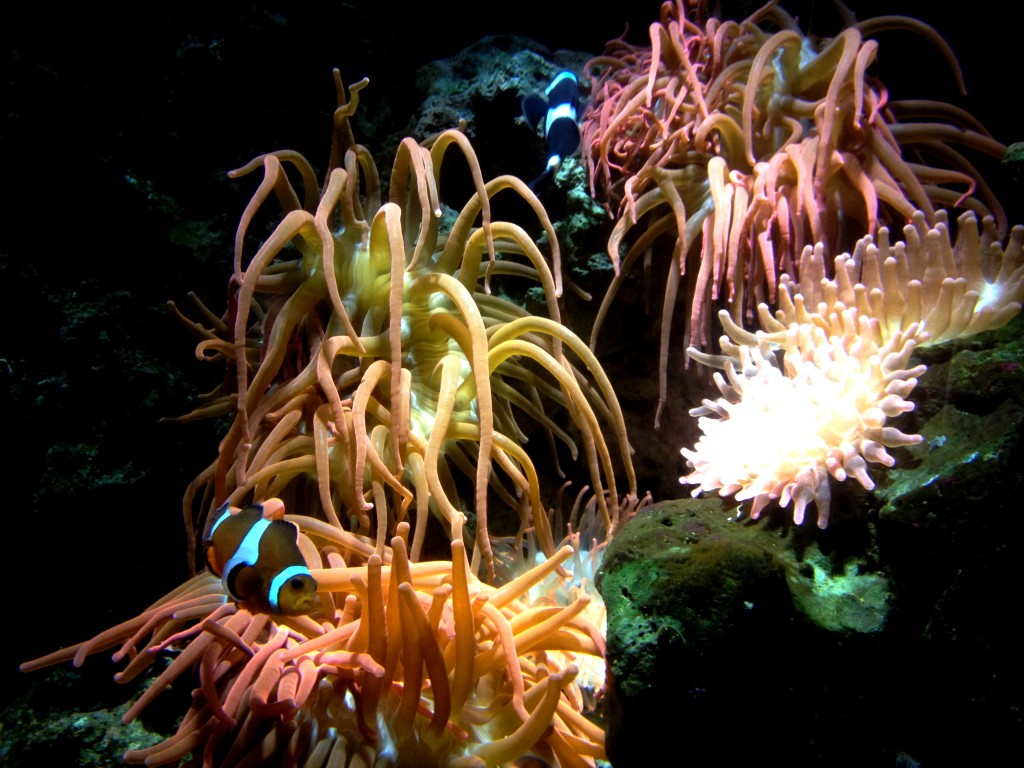 Take a walk around our Coral Seas display and attend our talk everyday at 11:30am to find out more about the creatures that rely on coral reefs.
Discover Our Underwater World
There are plenty of marine creatures to see and discover here at Bristol Aquarium. Book your tickets in advance online and you'll save money. Keep an eye on our events calendar to stay up to date with the latest going's on!