Here at Bristol Aquarium we pride ourselves on providing conservation education through our talks, feeding shows and special activities
Every half term we run special themed events with daytime activities all included in admission
Make the most of your ticket by joining us at our 5 daily talks & feeds to discover more about the wonderful creatures of the deep and ask us anything about your favourite animals! 🐟
Find out more about our upcoming events below at the Aquarium and also in our Auditorium (additional charges may apply for auditorium or evening events where stated)
---
Christmas Holidays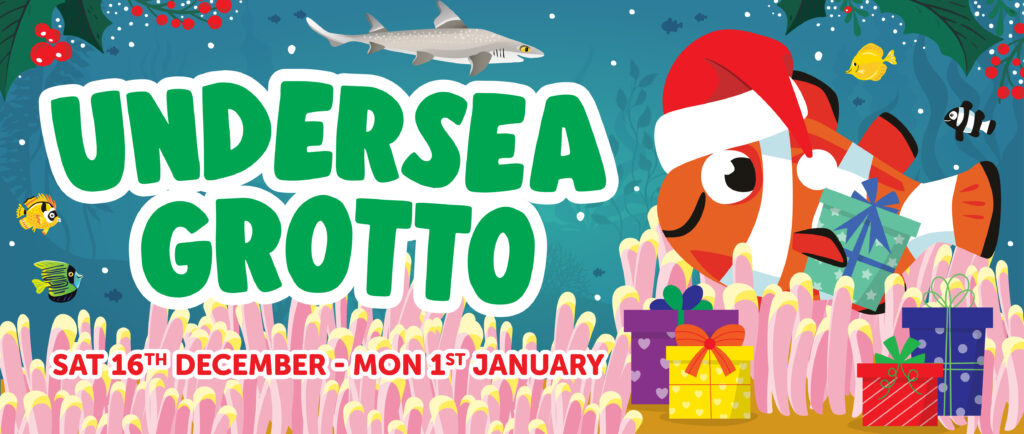 Swim into our undersea grotto this Christmas and meet Charlie the Clownfish!

Join us for a range of festive activities all included with admission, enjoy a hot chocolate around our giant Christmas Tree, and take a peek inside our Undersea Grotto to get a gift from Charlie*
Get your stocking fillers from our souvenir shop at the end of your journey to remember your aquarium visit.
*Grotto Terms and Conditions:
– One free gift per paying child
– Gifts only available during the grotto opening times (TBC). When the grotto is closed please join us for our other activities
– Gifts are subject to availability
---
Daily Talks & Feeds Schedule: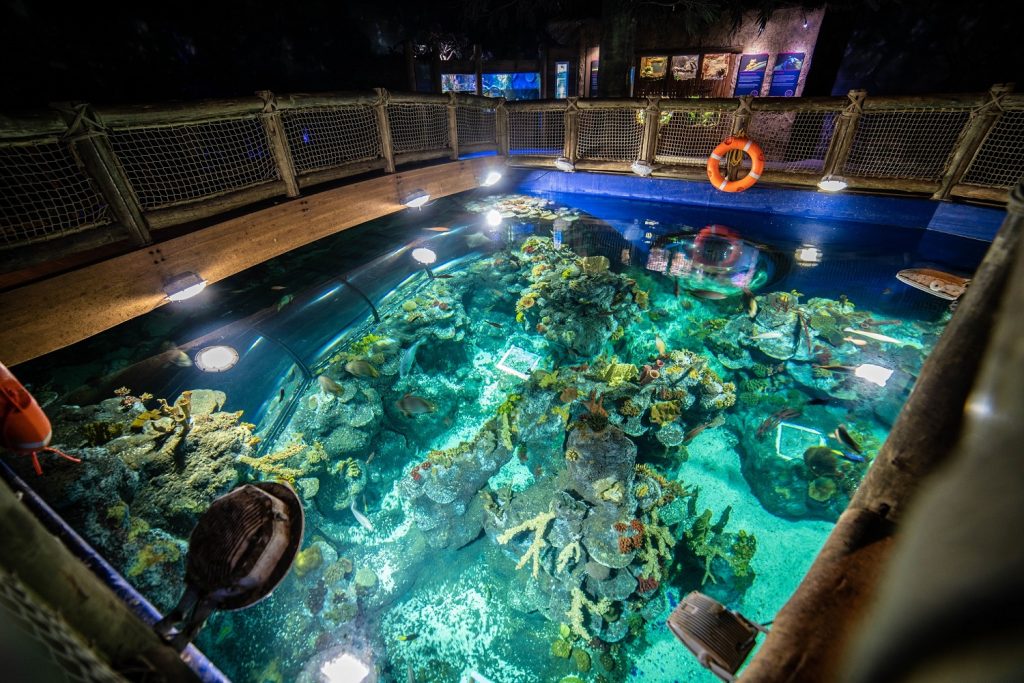 11:30am
Coral Seas
Meet the inhabitants of our Coral Reef and see how we train our rays and sharks to come to the surface for their breakfast!
Location: Section 5, Edge of Rainforest
12:30pm
Mon/ Wed/ Fri
UK Native Fish and Sharks
Discover more about the shark species that can be found around our own shores!
Location: Section 3, Ocean Floor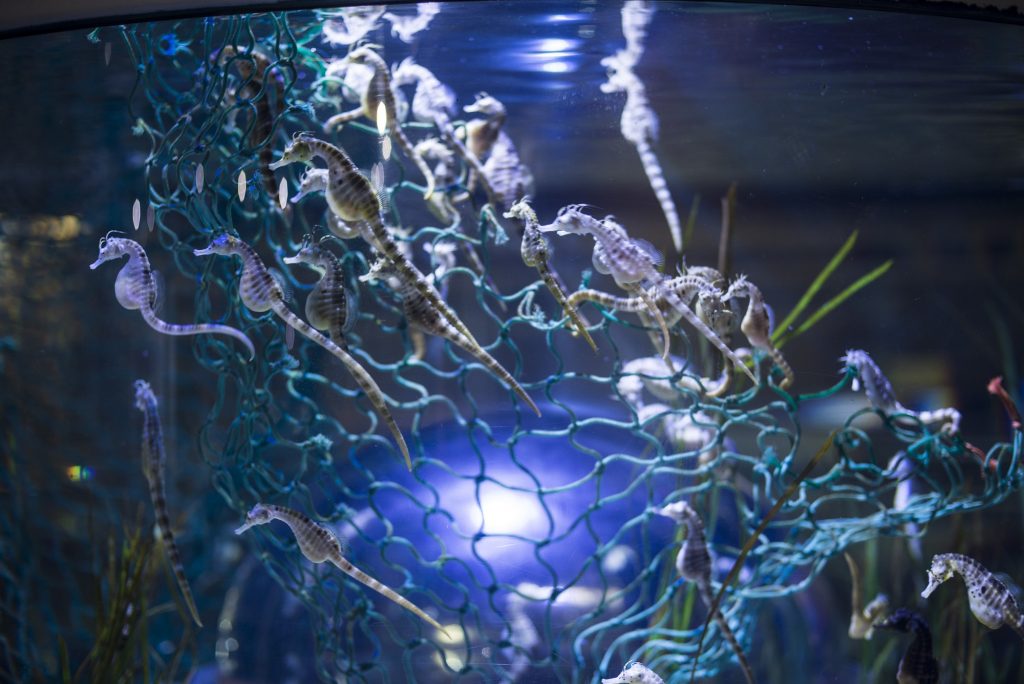 12:30pm
Tue/ Thurs/ Sat/ Sun
Seahorses
Discover more about our graceful herd of Big Bellied Seahorses from Australasia.
Location: Section 4, Learning Lab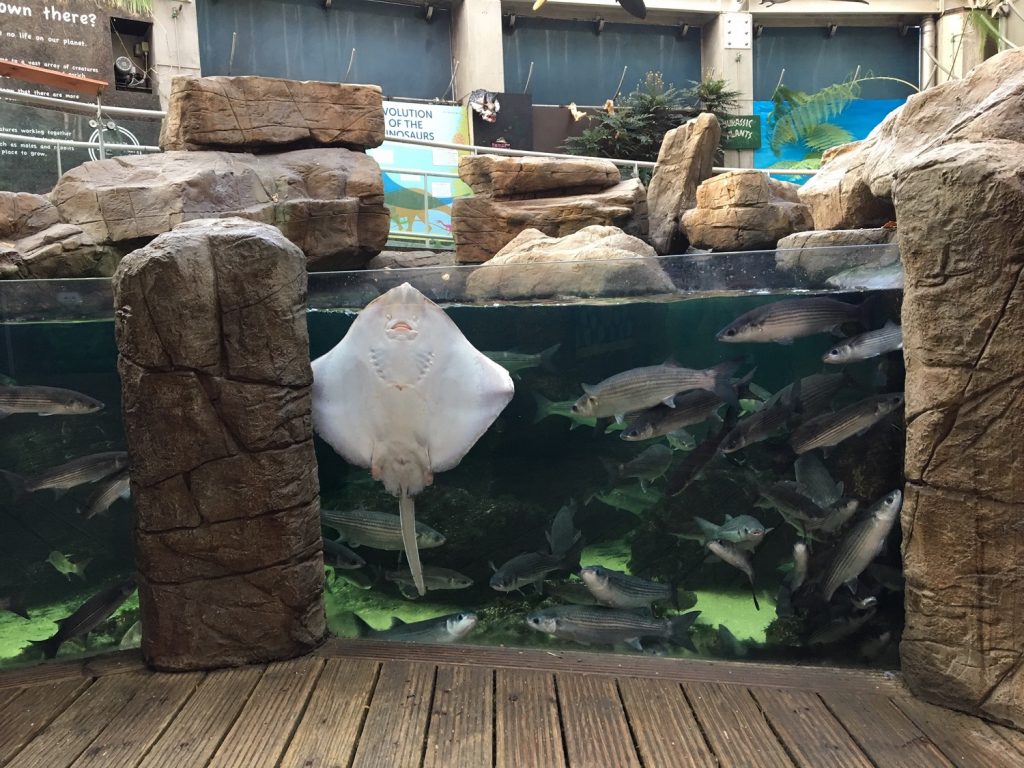 1:30pm
Bay of Rays
Meet our inquisitive rays and learn about how they're actually flat sharks!
Location: Section 2, Rocky Shores
2:30pm
Amazing Amazon
Come and check out this big fish feeding frenzy – just watch you don't get splashed!
Location: Section 6, Amazon River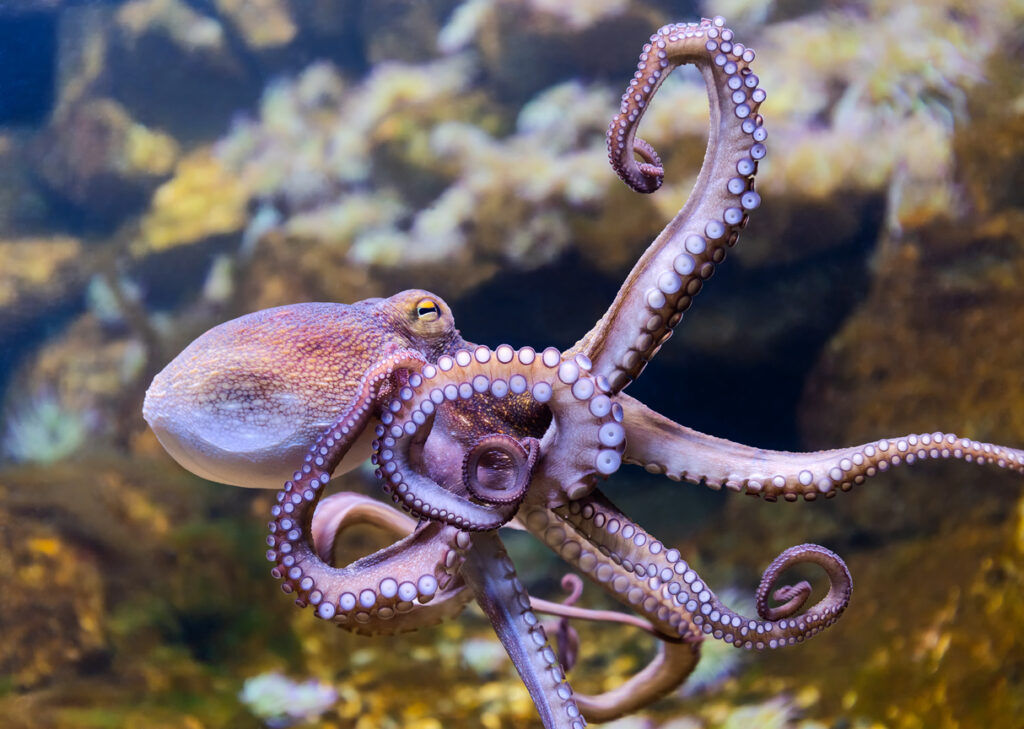 3:00pm
Octopus
Meet Octavia our Common Octopus, join us in seeing her training and interaction session, and ask us all about these amazing creatures
Location: Section 3, Ocean Floor