Appreciate our oceans and the animals that call it their home with your Secondary School class!
We welcome thousands of school visitors every year out for a fun, educational day out whatever the weather!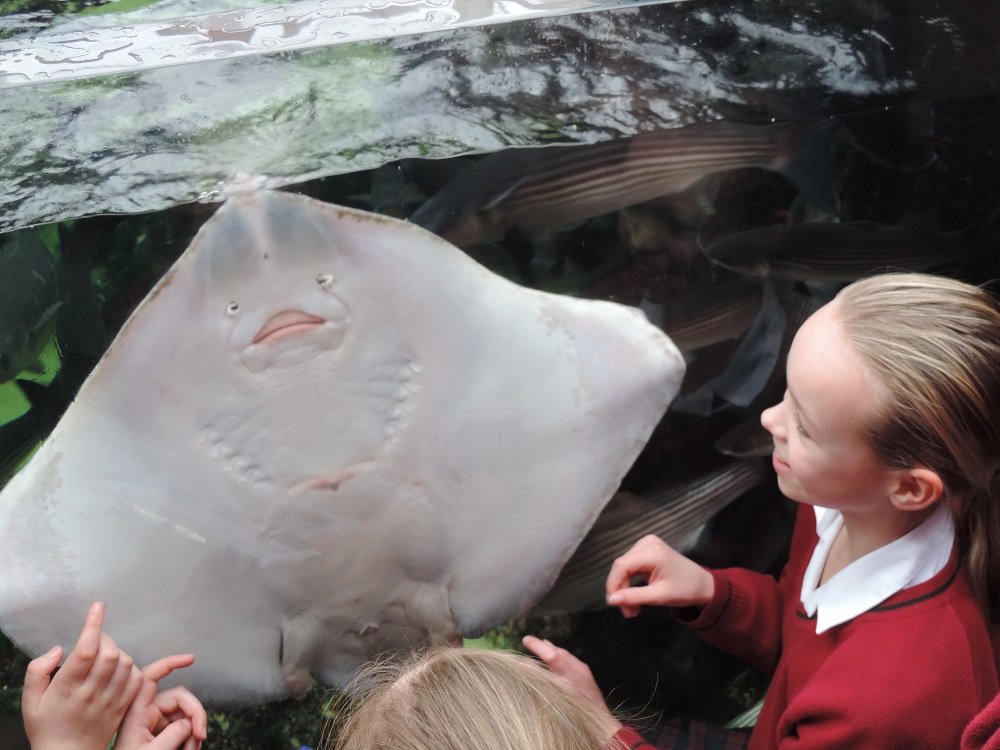 With your reduced admission rate you will encounter a diverse range of life under the sea from native UK species, tropical reef fish and some larger-than-life characters!
At a small additional charge, our National Curriculum-led educational package boasts a unique insight into our oceans with industry knowledge, engaging sessions, and an exclusive fish feeding experience!
Save our Seas (Ideal for Key Stage 3 – Key Stage 4)
Educational Package Detail
Save our Seas
Save our Seas is a guided tour aiming to encourage children to connect to the natural world by observing aquatic creatures up close. The tour includes discussion of positive and negative human impacts on the aquatic environment including marine pollution and the prevalent issue of plastics to coral bleaching and global warming.
The tour also includes an exclusive fish feeding experience to encourage the children to connect to  the natural world.
| Secondary School Admission | Prices (with VAT) |
| --- | --- |
| Free adult to child ratios | 1:4 (Nursery) 1:6 (Primary) and 1:10 (Secondary+) |
| Child | £7.75 |
| Concession (Age 18+) | £14.09 |
| Adult (Additional to 1:10 free ratios) | £16.14 |
| Guided Tour (Max. 30 children, approx. 1 hr) | Additional £40.00 per tour |
| Carer for disabled child (1:1 only) | FREE |
Book today!
For more information or to book an educational trip please call the team today on 0117 929 8929.
Our office is open everyday 9am-5:30pm.
Payment for school visits
Please note, payment for school and club visits must be made in full by the day of the visit by cash, credit/debit card or cheque. We do not invoice schools or clubs for payment after a visit has taken place.
Caution! Our floor surfaces change throughout the aquarium and for safety reasons we advise visitors not to wear stiletto heels during a visit.
Additional Information
We offer free pre-visits for up to two teachers per booking.
We will give your group a space to enjoy lunch in our foyer for a set time and you're welcome to go back around the aquarium in the afternoon at your own leisure.