Raising an array of rays
---
There's nothing like a little ray of sunshine to brighten your day. Well, how about a 7 metre one? Rays are some of the most unusual looking fish in the sea. But that doesn't stop them from always smiling! Using their wings to glide around the ocean, their grins are almost as wide as their fins.
If you think rays seem more fearsome than friendly, we don't blame you. However, there's more to rays than deadly creatures who wield their venomous tails like a weapon. Explore more about these oddly adorable creatures we care for here at Bristol Aquarium.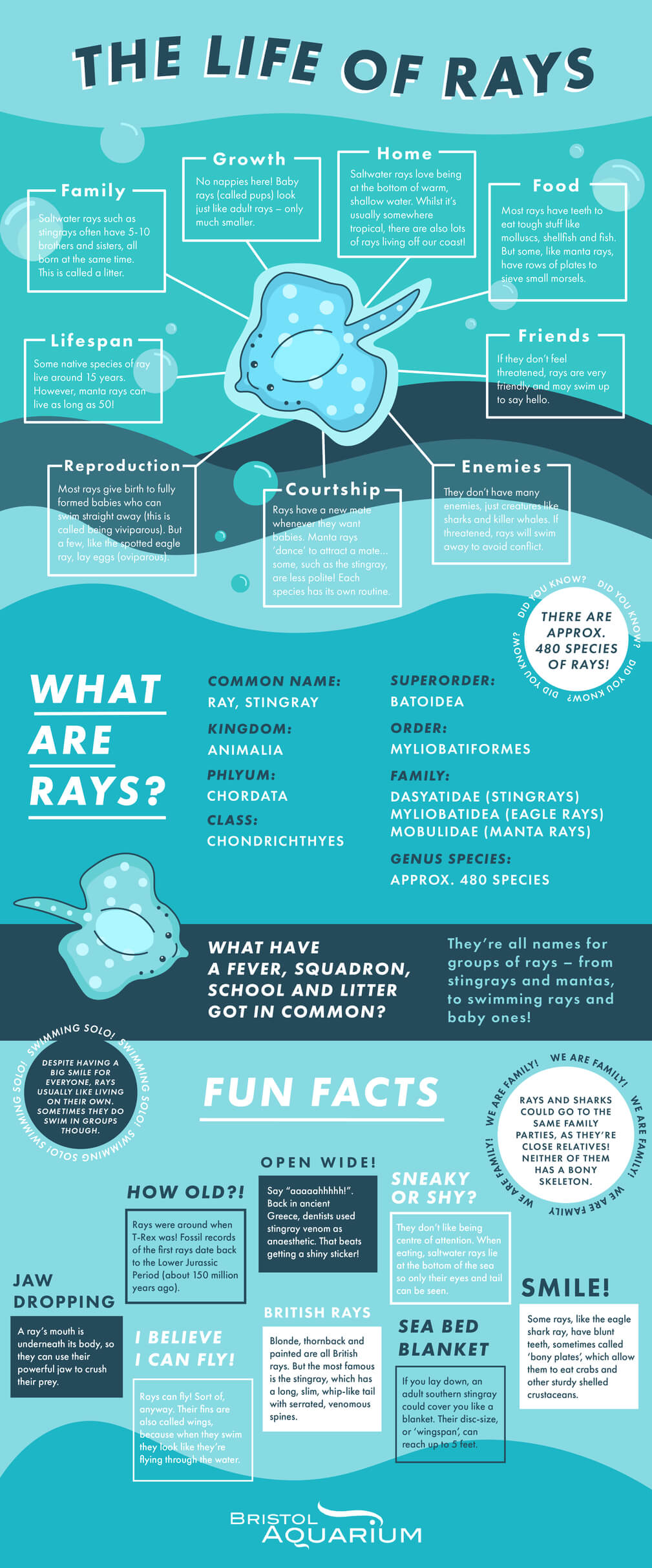 Download your own copy of our Life of Rays Guide here!
Summer Rays
---
In the wild, rays are often hidden on the seabed but luckily for you, our Summer Rays event which runs from July 20th to September 1st means you can see – and learn about – our rays up close. With late opening until 6pm (last entry 5pm) during the whole of the summer holidays, you're guaranteed to catch some rays at Bristol Aquarium, no matter the weather.
Book your tickets online to see some rays today and save 10% on entry!