Bristol Aquarium is delighted to announce the renovation work on the main native marine display is now complete. As a result visitors can once again enjoy spectacular views into the giant two-storey display via its unique candy cane floor to ceiling viewing window.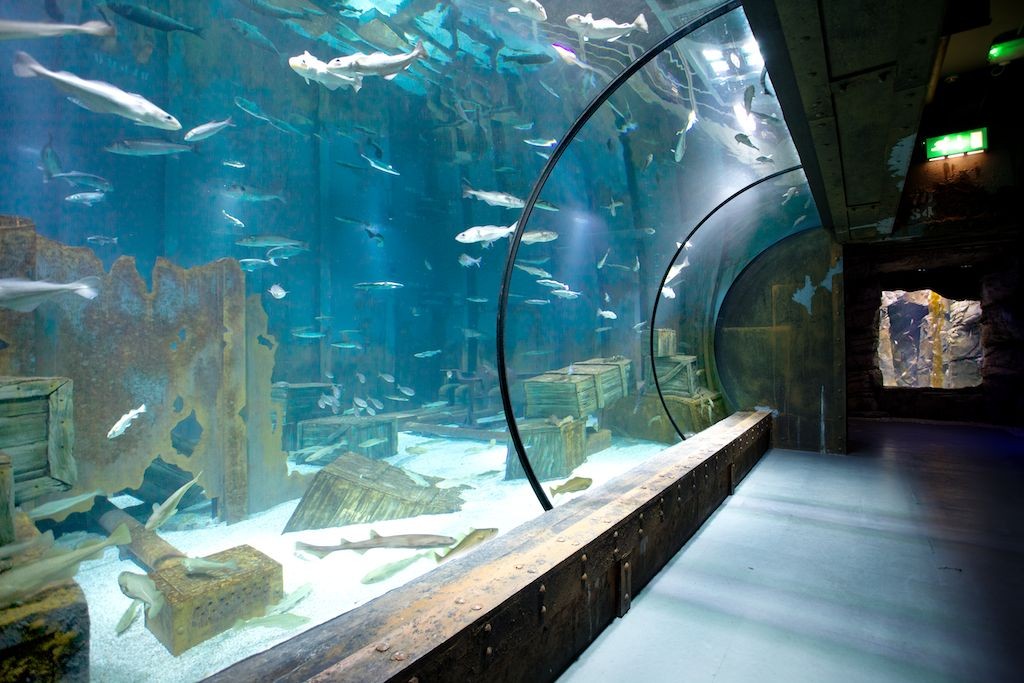 Bristol Aquarium has been undertaking work for the past few weeks on its main cold water display, which holds 350,000 litres of water and almost 300 animals including sharks, sea bream, sea bass, mackerel and flatfish.
The project saw the display emptied and its animals temporarily re-homed whilst the renovation work was carried out.
Now with the spectacular candy cane window display open and the tank re-filled, its fishy residents are being welcomed back to their newly improved home.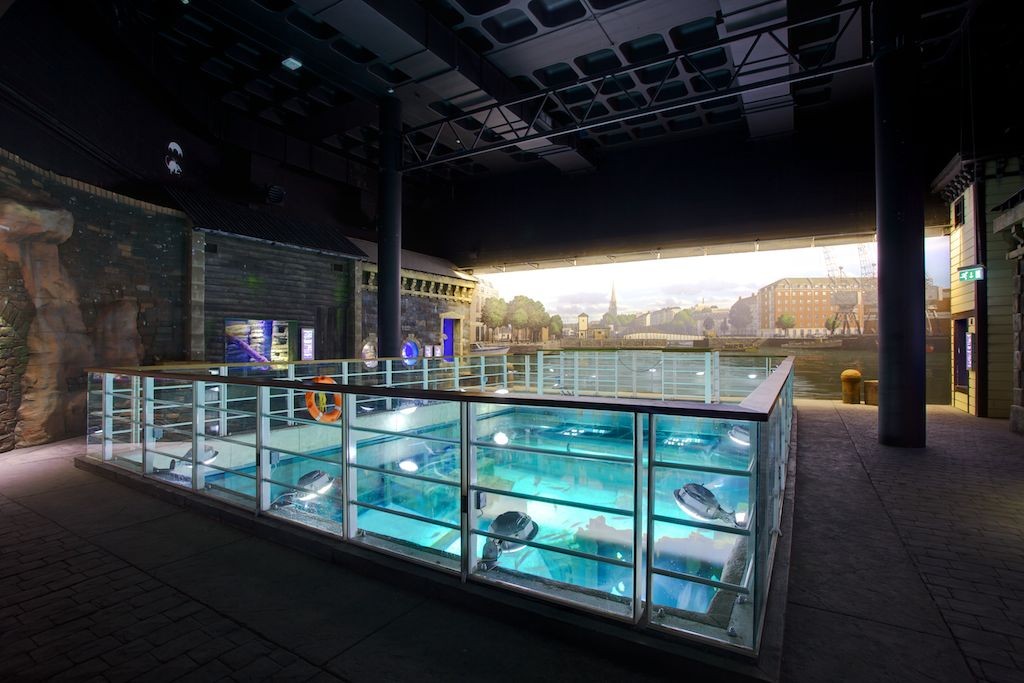 The work has gone extremely well and has been completed ahead of schedule. Bristol Aquarium would like to thank visitors for their patience.
Now is a great time to head to Bristol Aquarium to see this wonderfully immersive display for yourself! Buy your tickets online here for a discounted rate. If you have any queries or like any further information please telephone on 0117 929 8929 or email on [email protected]