Bristol Aquarium has created a new sugar display to reveal how much sugar is hiding in your collection of eggs this year!
The harbourside attraction's new display boasts real life sugar canes growing within the display, highlighting the importance of sugar and where it comes from.
The new display is in conjunction with Sugar Smart Bristol, showing what steps you can take to control the amount of sugar in your diet.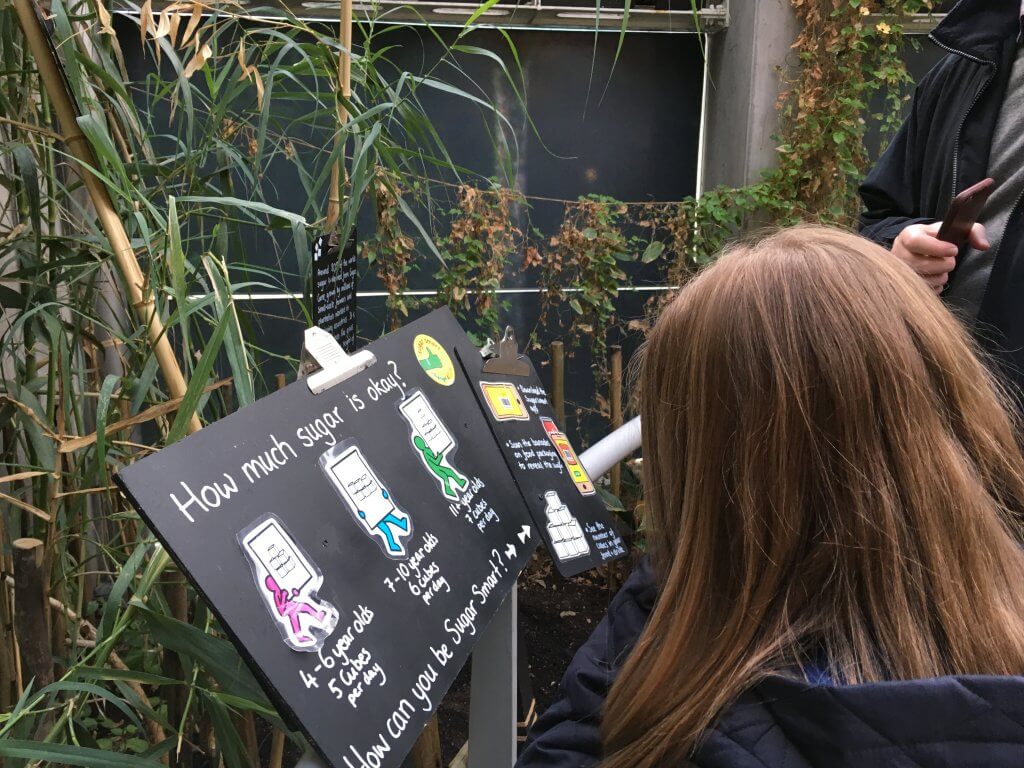 Guest Experiences Manager, Hayley Foulkes said: "We've really enjoyed creating this new display and giving our visitors the chance to discover just how much sugar is hidden in their every day foods. It has been a real eye opener in the run up to Easter to learn that there are actually 13 teaspoons of sugar in a 100g chocolate bar!"
Sugar Smart Bristol aims to raise awareness of hidden sugars, promoting reading food labels and encouraging people to eat healthier.
Hayley explained: "nutritional information on packaging can be really tricky to understand – but there's plenty of help and guidance out there – take a look at the 'carbohydrates of which sugars' per 100g – it should be less than 5g for a low sugar food and will be more than 15g for high sugar foods. Visitors can download the 'Change4Life Sugar Smart' App for free to zap all their items and find out exactly how much sugar is lurking inside."
Hayley added: "While we are all about having fishy fun here at the Aquarium we are pleased to educate visitors about how much sugar they are eating, especially in time for Easter!"
The new display is located in the Aquarium's giant botanical house, known as an urban jungle showcasing hundreds of exotic plant and tree species from around the world.
Bristol Aquarium is an all weather attraction open to all from 10am daily. To find out more or buy discounted tickets please click here or call 0117 929 8929.