Aquarists at Bristol Aquarium are urging people to take care when purchasing exotic fish species.
The warning comes after the Harbourside attraction agreed to re-home a brown spot Morano Stingray which had outgrown its owner's tank.
Although the fish is still a juvenile, it had already become too large for its home aquarium.
It is just the latest in a series of urgent requests from the public who were either unaware or unprepared for the long term care and commitment required to look after exotic marine and freshwater species.
Other examples include a shoal of piranha which were left in a bucket outside the aquarium, a moray eel which was rescued from a burnt-out garage, a puffer fish which outgrew its tank and a pair of freshwater turtles which a visitor dropped into a display at the aquarium from their backpack.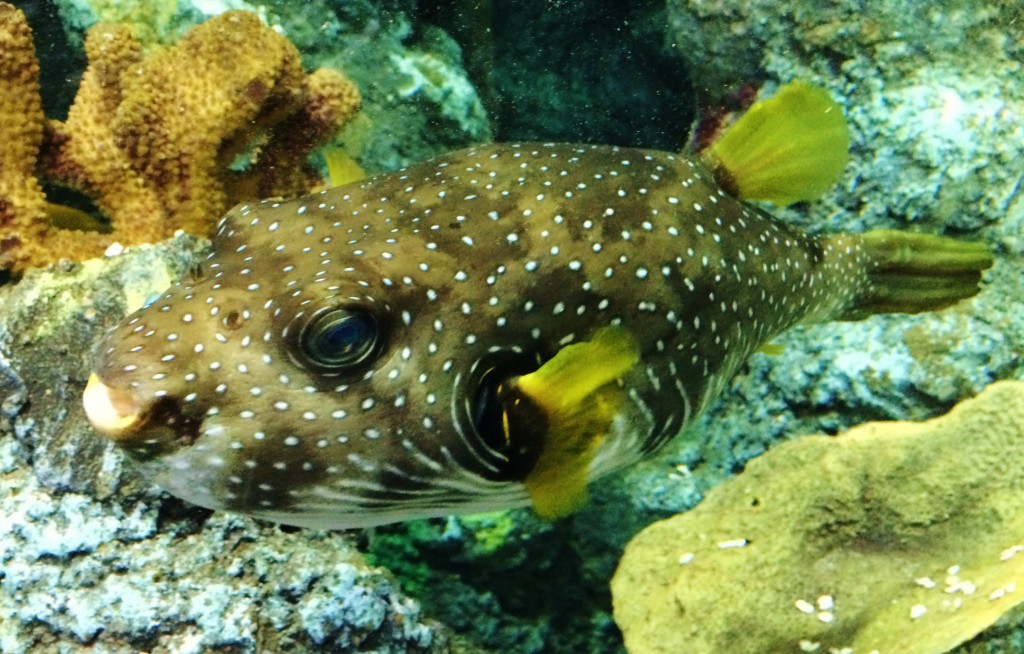 Hank, the rugby ball-sized Puffer Fish at Bristol Aquarium
"Every week we receive phone calls and requests from the public to re-home fish and other exotic pets which have outgrown their tanks," said Bristol Aquarium's Olivia Orchart.
"We help where we can but we have limited resources and if the individual creatures cannot find a suitable new home then their options are very limited – there are many examples of large catfish and other species being released into the wild," she added.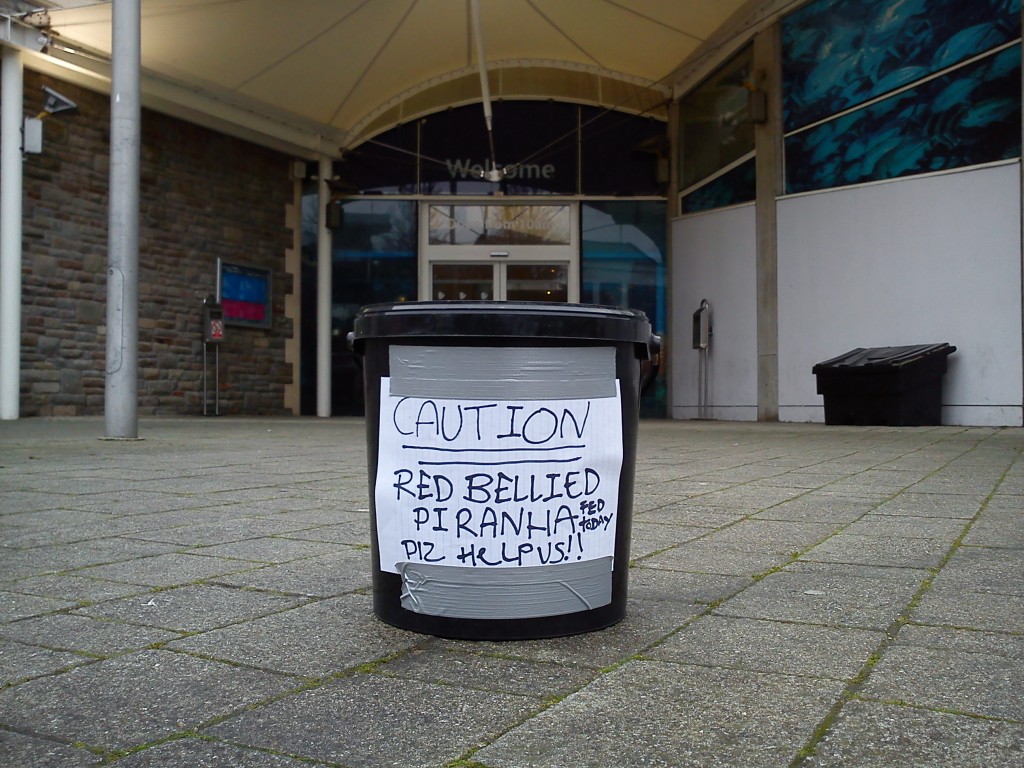 Bucket left outside Bristol Aquarium
Bristol Aquarium is part of the Big Fish Campaign. Formed by the public aquariums themselves, and supported by many industry experts and hobbyists, it was created in an attempt to highlight the huge number of large fish species which are sold and then later have to be rehomed when they have outgrown their owners' tanks.
The idea for the campaign came about after research revealed that over a period of just four months, 11 UK aquaria were asked to house 144 fish that had outgrown their owners' tanks.
Bristol Aquarium's 60,0000-litre Amazon display is home to a variety of pacus, catfish, oscars, plecs, turtles, terrapins and freshwater rays all of which have been rescued by the aquarium after becoming homeless or outgrowing their original tanks.
Issued by Bristol Aquarium. For more information and to arrange interviews and picture opportunities please contact Hannah Worrall or Olivia Orchart on 0117 929 8929.