Bristol Aquarium's giant Pacific octopus has laid hundreds of tiny eggs on the window of her display tank for visitors to see.
Giant Pacific octopus lay eggs as part of their natural life cycle when they reach maturity. Although these eggs are unfertilized, the popular octopus will now forsake herself to tend to her them until the end of her life.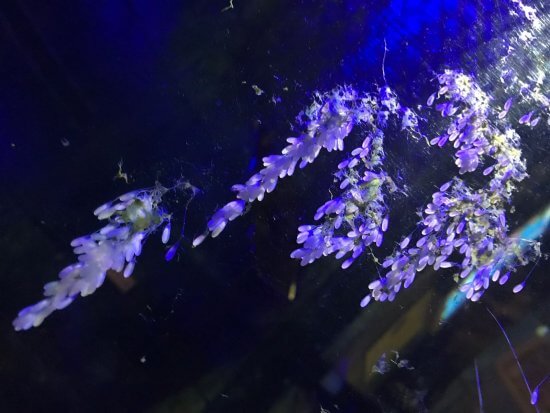 Rachel Farquhar, Aquarist at Bristol Aquarium explained: "Now our giant Pacific octopus, Luna, has laid her eggs we know she will become disinterested in interaction and will soon stop feeding too.
"Luna will watch over her eggs very closely, even though they are unfertilized so will never hatch, she will keep them protected from predators and blow a small current over them to keep them oxygenated.
"Whilst this is a sad time for our team who look after her and play with her everyday, we know this is part of Luna's natural life cycle, where she will give her life to her eggs." Rachel added.
Giant Pacific octopus live around 3-5 years and once female octopus give birth to their eggs, they look after them for around 6-8months before passing away.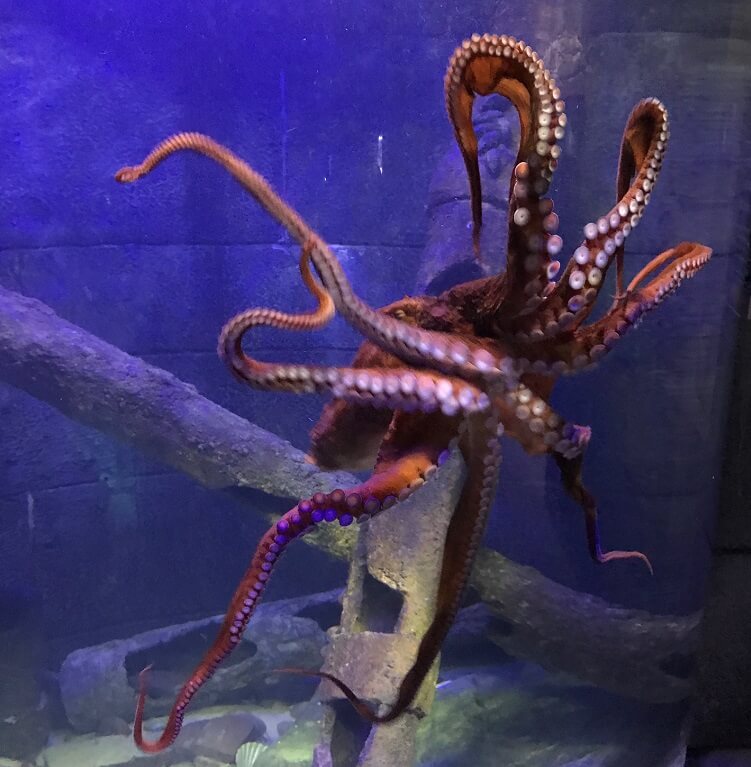 Although octopus have a very short life span, their existence is prolific. Octopus are incredibly intelligent animals, learning how to master complex puzzles and are well known for being great escape artists using their camouflage talents to help them!
Situated on the Harbourside, Bristol Aquarium is home to hundreds of marine animals from seahorses and puffer fish to rays and tropical sharks. Immerse yourself and enjoy an underwater adventure!
To purchase tickets to come and see this incredible cycle in motion please click here to buy your tickets online or for more information call the Aquarium team on 0117 929 8929.
Published: 11/09/2018