Bristol Aquarium has introduced a brand new species of deep sea fish to its displays this week.
The blue-grey Atlantic Wreckfish, also known as Stone Bass, have distinctive spines that run along their bodies and a large mouth with a protruding jaw.
Wreckfish can be found in the mysterious ocean depths up to 600m living in shipwrecks and underwater caves so are feeling right at home in the aquarium's Sunken Shipwreck zone.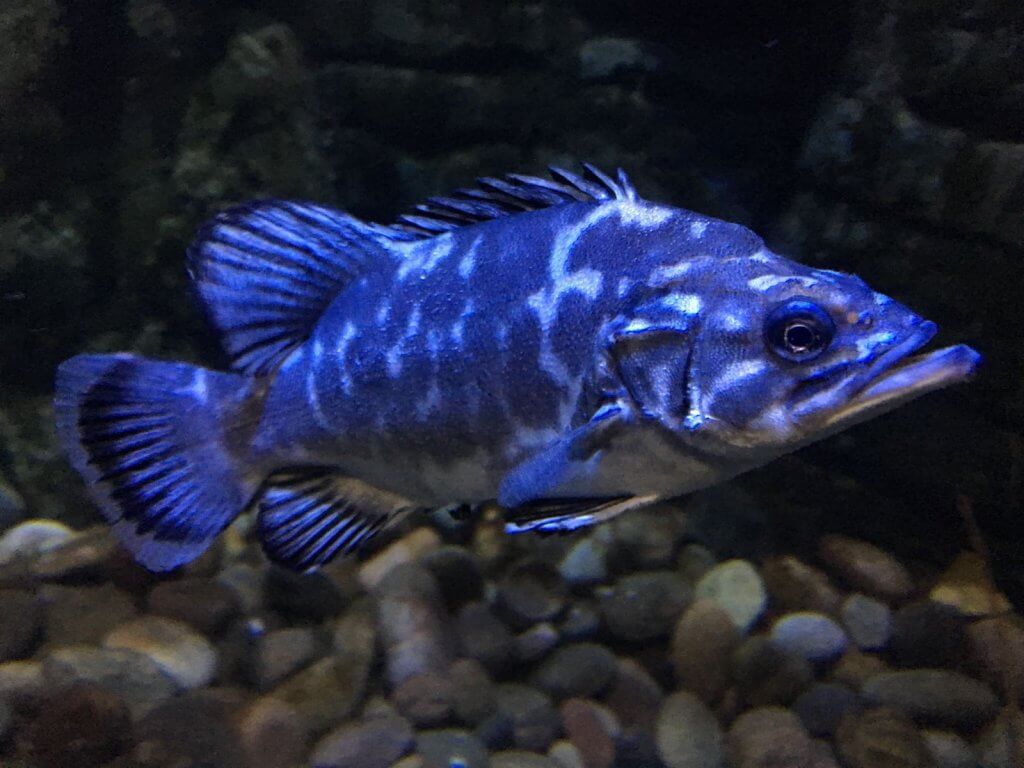 Aquarist, Faye Lane said: "Our four new arrivals are still young with some developing to do. Wreckfish can grow up to 210cm (6ft) in length and weigh up to 100kg!
Faye added: "Juveniles will naturally group together for protection against predators and then later in life become solitary. Our juveniles will grow and move into our largest 350,000 litre Native tank."
Not only can these magnificent animals grow to the size of an average human but they have also been documented to live up to 90 years of age!
Bristol Aquarium is located on the Harbourside and is home to thousands of different marine life. This summer visit the Aquarium's Festival of the Fishes where visitors can get hands on and learn all about the incredible range of creatures that live in an underwater world.
For more information about the Festival of the Fishes please click here or to buy tickets please to visit these new arrivals please click here.
Published: 09/08/2018