New animal alert! Bristol Aquarium have welcomed a new exhibit to its Edge of the Rainforest zone. Born at one of the aquariums sister sites, a group of Axolotls (Ambystoma mexicanum) have now moved into their brand-new home.
The Zoological team have been busy transforming an unused corner of the Aquarium into the perfect habitat for these smiley looking Salamanders.
Josh Dance, Aquarist at Bristol Aquarium said: "This group of Axolotls are a great addition to Bristol aquarium. They have a unique life history and there are lots of fascinating facts to learn about."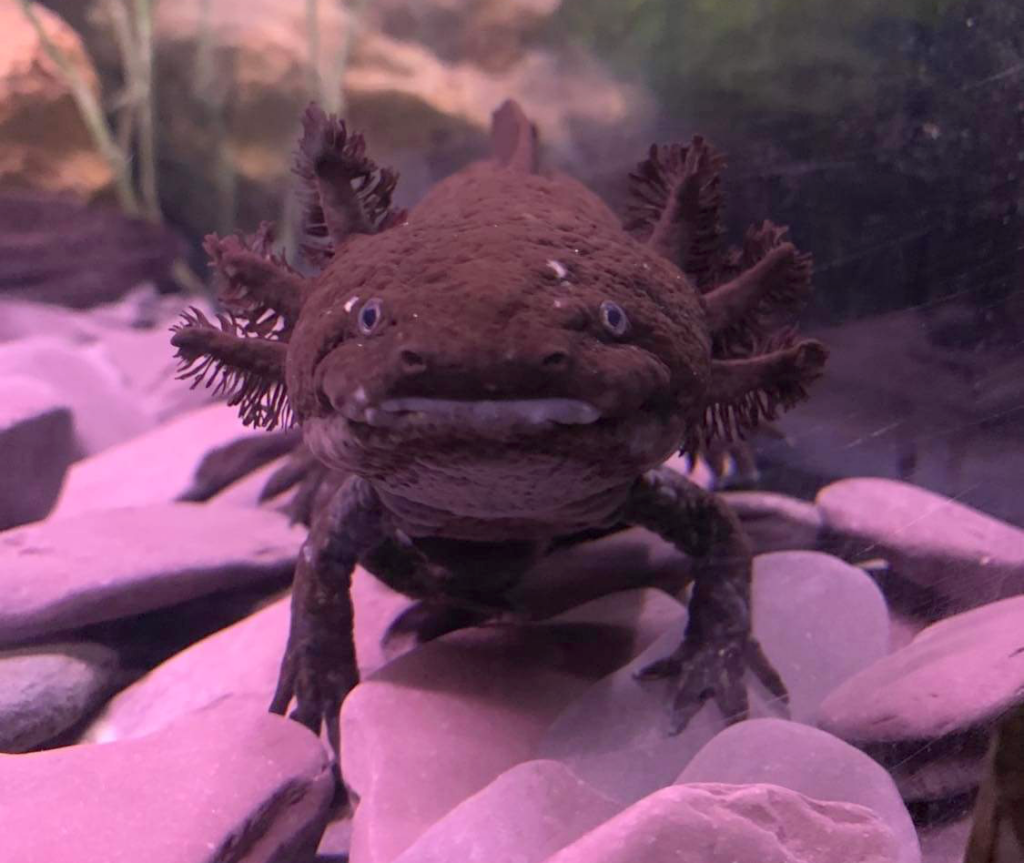 Axolotls are only found in one lake in the whole world, Lake Xochimilco, on the outskirts of Mexico City. This lake is at risk from pollution and habitat loss due to increasing urbanisation nearby and invasive fish that outcompete them for food and sadly feed on their young.
Sadly, it is thought that there are now less than 1,000 Axolotls in the wild and they are considered 'Critically Endangered' by the International Union for Conservation of Nature (IUCN) Red List of Threatened Species.
When most salamander species mature into adults they metamorphosise from 'tadpoles' into terrestrial land creatures. Axolotls don't do this! They are obligate neotenes. This means that when they mature into adults they keep their juvenile characteristics.
Axolotls remain fully aquatic their whole life, keeping their fluffy looking external gills and living underwater! Axolotls are usually a brown colour but can also be albino and a few variations in between.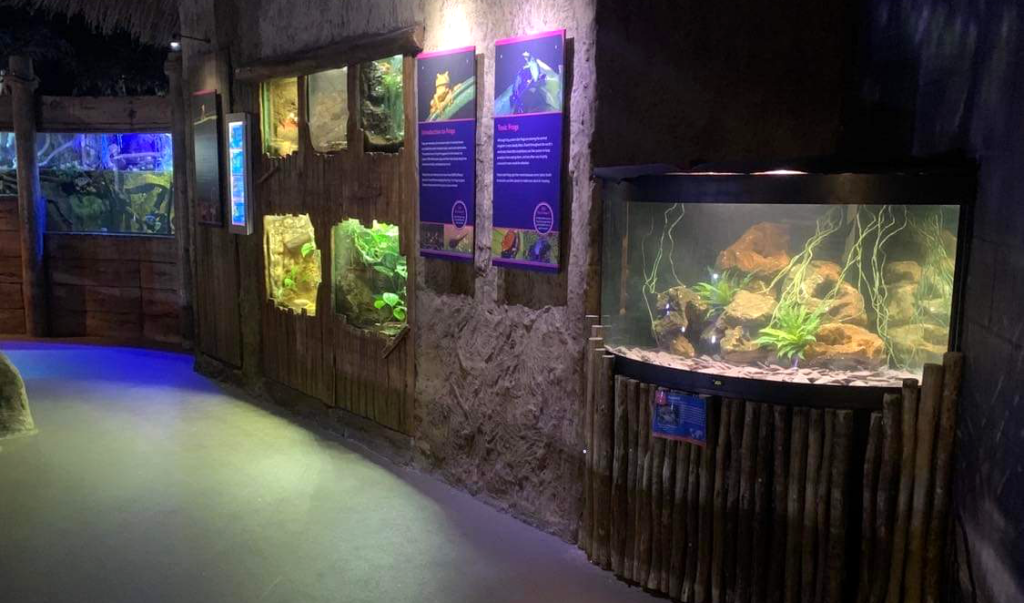 You can find our new Axolotl exhibit on the upper floor next to their amphibian relatives, the poison dart frogs, in our Edge of the Rainforest Zone.
Bristol Aquarium is made up of seven themed zones and is home to thousands of aquatic creatures, located on Bristol's harbourside, right in the heart of the city.
Come and visit us at Bristol Aquarium, Anchor Road, Harbourside, Bristol BS1 5TT.
We are open 10am daily (everyday except Christmas Day).
Call 0117 929 8929, and browse our website or find us on Facebook for details.