A suitably spooky skeletor eel is making its first public appearance at Bristol Aquarium in the run up to Halloween.
The tropical moray eel gets its name from its markings which resemble those of a skeleton.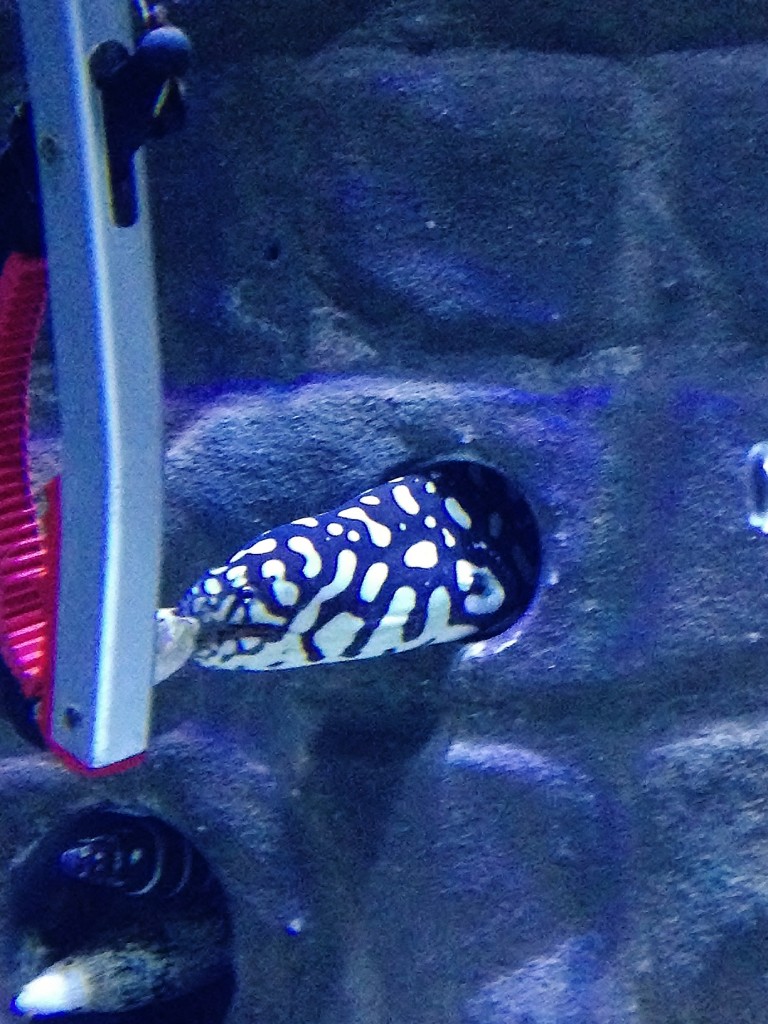 Skeletor eel being fed at Bristol Aquarium.
Despite its scary name and razor-sharp teeth the eel is actually relatively shy and will spend most of its time staring out from custom-made hidey holes in its display which it shares with a selection of other morays.
Keeping in with the Halloween theme, the aquarium is planning a series of frighteningly fun activities over the October half term holidays including a Toxic Trail, and after dark Torchlit Tours.
Come face to face with a spine-tingling selection of some of the planet's most feared and venomous creatures.
Follow the Toxic Trail and enjoy close encounters with a host of creepy critters including electric eels and deadly poison dart frog.
Dare to explore what lies within the terrifying touch boxes and even feed a shoal of giant vegetarian piranhas!
Watch the aquarists perform a foul fish dissection, take a monstrous mini tour and create a frightening fish face to take home too.
Plus on Friday, October 28th and Saturday, October 29th visitors will also be able to join ghoul-guided Torchlit Tours after dark.
On Friday, family-friendly Spooky Tours will be taking place from 5.30pm-7.30pm. The tours will provide a suitably scary experiences for younger visitors.
The 'Terrifying Tours' on Saturday, which run from 6.30pm-8.30pm are for over 15s only and aimed specifically at those brave souls who aren't afraid of things that go bump in the night.
All tours last approximately one hour and start every 20 mins. Usual entry fees apply. Vouchers, promotions and online tickets all accepted under usual terms and conditions.
Numbers are strictly limited per tour and pre-booking is essential. Call 0117 929 8929 or email [email protected] to reserve your places.
'Venom! Face Your fears' is at Bristol Aquarium Saturday October 22nd – Sunday, October 30th. For full details please click here.
For more information on the family friendly, Spooky Torchlit Tours click here. Or if your feeling brave read about the Terrifying Torchlit Tours click here – 15+ only!
For more information and to arrange interviews/ picture opportunities please contact Olivia Orchart or Hannah Worrall on 0117 929 8929.