Bristol Aquarium jelly babies!
For the very first time the zoological team here at Bristol Aquarium have successfully bred our Moon Jellyfish (Aurelia aurita).
Read our full press release below:
The city centre attraction has welcomed 45 new arrivals, born just the size of a pinhead they are extremely fragile and are being cared for by the Aquarium's expert team behind the scenes.
Kyle Wingfield, Displays Supervisor at Bristol Aquarium said: "We were so excited to spot these tiny baby jellyfish when they were first born. It's just fascinating that they have created a self-sustaining population – a real first for us here in Bristol!
Kyle added: "Moon jellyfish have a vast geographical coverage and can be found around the UK. The juveniles, in just a few weeks, will go on display in the Aquarium's Sunken Shipwreck Zone which showcases a variety of species that can be found on the UK coastline."
Jellyfish have a distinctive life cycle starting out in groups of tiny individuals together in a colony called a polyp. After development they break away from this group and bloom into fully-formed adults.
Bristol Aquarium is made up of seven themed zones and is home to thousands of aquatic creatures, located on Bristol's harbourside, right in the heart of the city.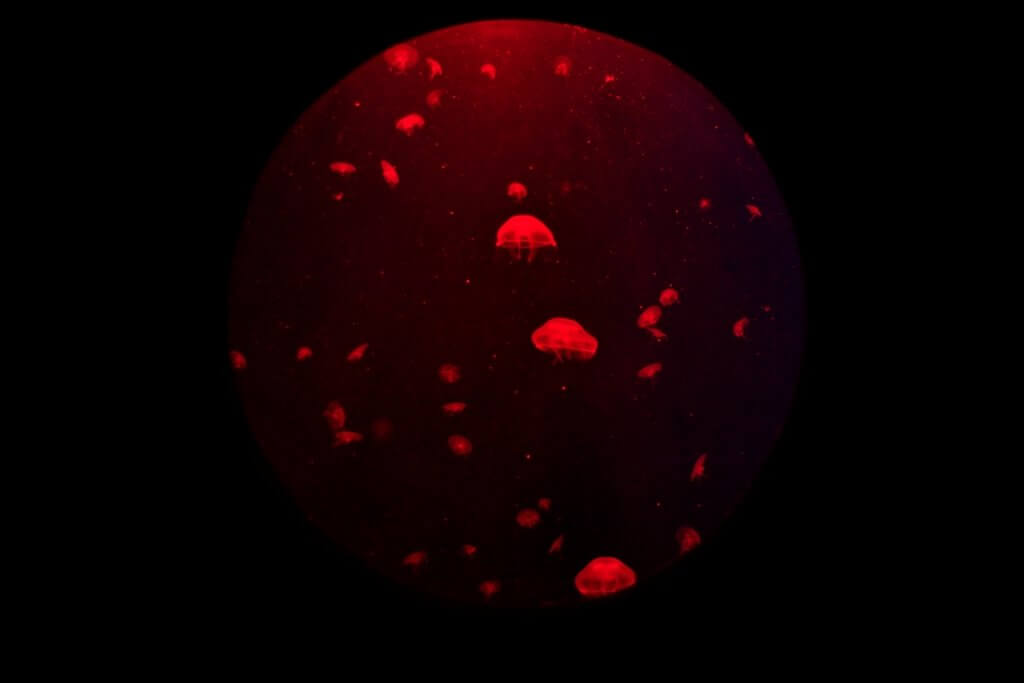 Bristol Aquarium, Anchor Road, Harbourside, Bristol BS1 5TT. Open 10am daily (everyday except Christmas Day). Call 0117 929 8929, visit www.bristolaquarium.co.uk or find us on Facebook for details.
For more information or to arrange pictures, interviews and filming opportunities please contact Simon Hubbard on 0117 929 8929.